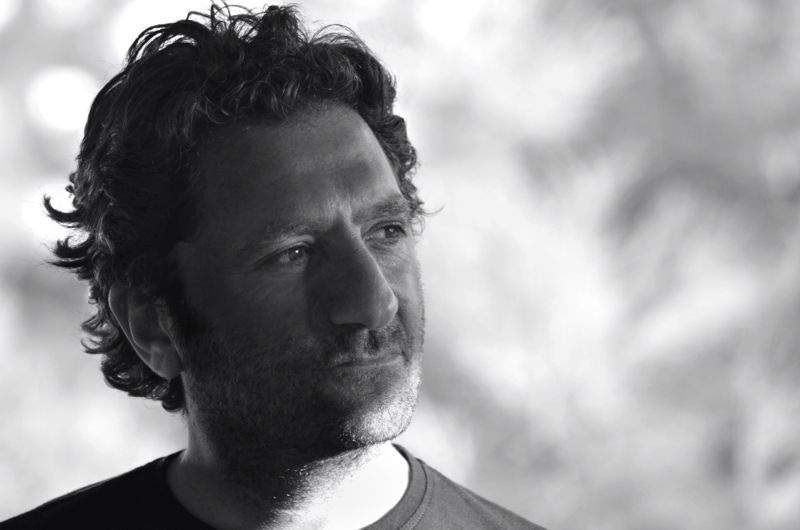 HISHAM HERT
10 September 1966 – 27 April 2014
Dear brothers and sisters,
It is with great sorrow that I mourn the loss of Hisham Hert, my great childhood friend and eternal companion on the Path.  Hisham conceived and built the NOK Yoga Shala from the ground up in a spirit of service to a society that he loved dearly.
Hisham achieved material and emotional stability early in life but remained dissatisfied with the common pleasures.  Hisham then became determined to explore the mysteries of spiritual life through self-discovery despite the sacrifices that this required.  As he uncovered many precious gifts within himself, he desired to share those bountifully with all.  Yearning to bring balance at every level around him, he worked tirelessly, outside and within the Shala, to bring a sense of togetherness and unity; in society for peace, in the family for love and within the individual himself for health.  Throughout, he remained deeply committed to his beloved wife Rasha and two sons, Layth and Taymour.  His family remained his most cherished treasure and mirror of an awakened inner life.
Fiercely strong, nonetheless Hisham brought humility and a shy sweetness to his every encounter.  He knew how to make those around him shine.  Since childhood, an unforgettable sense of humor was his mark.  He brought sunshine to dark hearts and uplifted those in need.
As individual waves strike against the seashore and then recede to merge in the oneness of the ocean, Hisham has merged into the One.  His physical life was as fast as a flash of lightening but the inspiration of his spirit is with us forever as we continue on our journey from individual to universal consciousness.
We have all lost a true brother.  Our breath is one with him.  It always was and always will be.
Love, Peace and Light
Nigol Koulajian
NOK Foundation, NY