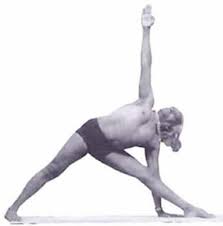 Yoga the Iyengar Way
YOGA THE IYENGAR WAY
with Lina Shuman
What is Iyengar yoga?
In the Iyengar Yoga tradition, emphasis is on body alignment and precision. Quality of movement is prioritized over quantity. Specific teaching points awaken the body's intelligence: you learn to move with ease in your body while working within your limitations. This makes the Yoga postures safe to perform.
The purpose of this workshop is to become aware of one's body alignment and apply it to yoga asanas (postures) as well as to daily activities and body movements. Through proper body alignment one can safely gain better flexibility and less injuries, build tremendous physical strength, reverse and prevent osteoporosis, create space for body organs, and restore the mind to simplicity and peace.
In this workshop we will:
– Dissect several common asanas and learn how to apply correct body alignment and precision depending on different body morphologies and flexibilities.
– Learn how to release back stiffness and keep our backs safe with proper alignment.
– We will end with a deep restorative relaxation.
The workshop is for students who have been practicing yoga asanas and wish to deepen their practice by understanding correct body alignment.

Saturday April 25th, 11:15 – 13:30
 Cost: $ 25 (places are limited to 18 attendees)
** Open for all levels **
** Pre-registration is required for this workshop**