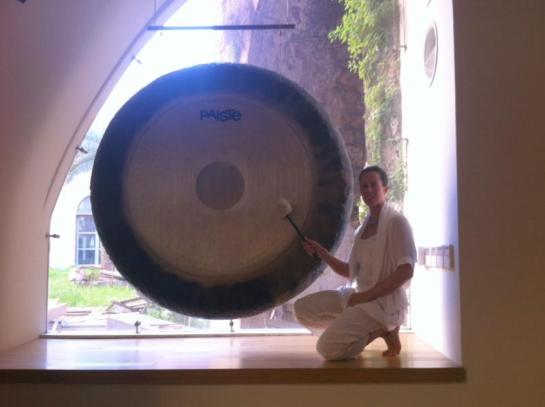 Spiritual Healing Gong Bath
SPIRITUAL HEALING GONG BATH
with Samantha Howick
"You have no resistance against this sound. It is the master sound, the adi naad. Everything you think becomes zero-the gong prevails." — Yogi Bhajan
Samantha has long used the Gong as a source of inspiration and healing. Infused with North American Shamanic healing traditions and Kundalini Yoga, the Gong penetrates the body and mind to the subconscious. A place where deep healing takes place on a molecular level, a Gong bath performed in this way washes through your entire system. The vibrations re-pattern your magnetic field, open you to the vastness of your entire psyche and release you from negative thought patterns and memories which prevent you from living a life of joy and happiness.
You will be led through a short set of Kriyas before settling into the sacred space of Gong Bath.
You will leave resonating with wholeness and peace.
Anyone who has a desire to expand their consciousness, deepen their spiritual practice, heal and immerse themselves in the amazing power of sound is welcome!
Wear comfortable clothing. Places are limited.
Saturday April 25th, 18:00 – 19:15
 Cost: By donation
** Open for all levels **
** Pre-registration is required for this workshop**