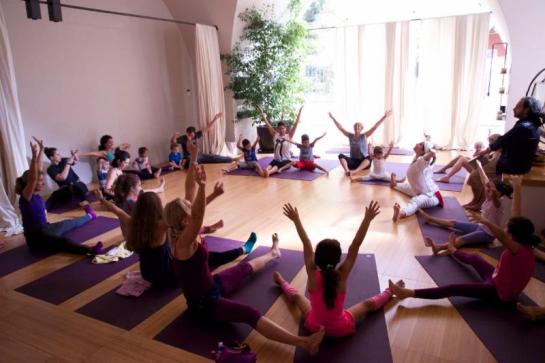 Family Yoga
FAMILY YOGA
with Alice Mattalia
This last Family Yoga workshop is an occasion to meet all together, once again, and celebrate the experiences the Shala space provided during these last 4 years. Dedicated to all the kids, children, teens and parents that enjoyed spending time together and committed to the young Yoga practice; bringing their light into the Space.
Your opportunity to practice Yoga with your young ones! Don't miss this fun, lively, one-of-a-kind experience to share a special hour-long session practicing alongside your family.
There are many benefits of Family Yoga and we'd like to take a moment to highlight a few:
Increased bonding and better communication within the family; more positive thinking for everyone; increased social skills for young ones; and most of all space and time to be present with and for one another. Not to mention it is great fun to play to live music with your family!!
Saturday April 25th, 09:30 – 10:30
 Cost: $ 25
** Open for all levels **
** Pre-registration is required for this workshop**