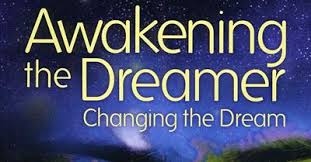 Awakening the Dreamer
AWAKENING THE DREAMER
with Anna Doiliani
Only when you are awakened from your dream you discover that you were actually asleep. In your dream you believe you are awake.
How about your every day life? Are you really awake and how can you know that you are. Is it easy to be your real self and not the dreamer.
If you would like to know more about how to restore your natural state and be yourself. Join us!
Friday April 24th, 19:30 – 21:00
 Cost: by donation
** Open for all levels **